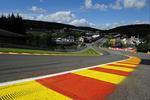 We are a small organization hoping to build on the kindness and generosity of people like you. Someone who has taken the time to read our story, identify with our mission, and lend a helping hand. Please consider making a donation to help us achieve our goal. We'd like to make the thrill of racing a reality for Veterans. We have earned a GuideStar Exchange Platinum participation award, which is an independent agency that reports transactions of non-profit organizations. Donations can be made securely via
PayPal
, or if using Amazon, you can donate to us by using
Amazon Smile
. If you would like to mail us a donation, our address is P.O. Box 39 Plympton, MA 02367 (payable to Race Cars for a Cause). You may also email us with any questions for further details.
Below are items you can purchase to help our mission. Choose from our awesome flag/eagle t-shirts with our logos front and back, or our website decals with the Porsche 930 outline. The decals are available in yellow, blue, red, silver, black, and white. To order multiple items, simply select color/size and click "Add to Cart" for every item you order. All transactions are handled securely through PayPal.
Your generous donations help to provide key funding that supports our mission. Donations are applied directly to track fees, insurance, vehicle maintenance and safety equipment, training and licensing for our personnel, and more. 100% of all donations go directly to our programs, none of our personnel receive a salary or any monetary compensation.
---
Donations can be mailed to: Race Cars for a Cause, P.O. Box 39 Plympton, MA 02367