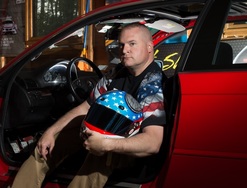 Jeff Archambeault, Founder & President, Treasurer

An avid racing and car enthusiast, Jeff brings his passion and excitement to the mission without hesitation. A career law enforcement officer for more then twenty years, Jeff is all too familiar with PTSD and the effect it has on friends and family. Jeff chose to combine his love of cars with a program that would provide a day of fun at the track for Veterans, their families, and Veteran caretakers. Developing a new skillset and providing an opportunity for disabled Veterans to operate race cars with adaptive driving aids at amateur events. Jeff continues his love for racing through the SCCA's Track Night program, and is a state certified driving instructor for both commercial trucking, and high performance driving.



---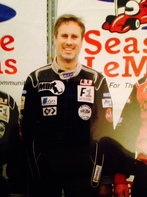 James Ryll, Vice President,Technical Advisor/Track Day Administrator

Jim is a master mechanic and technician at a prestigious Audi/Volkswagen dealership. In addition to mechanics, Jim is also an accomplished kart racer, having participated in the Seaside LeMans charity event on Cape Cod. An integral part of our track day events, Jim provides much needed technical/mechanical support. When he is not working on cars, Jim is a fiercely devoted father of four and resides in southeast Massachusetts with his wife and children.


---
Rebecca Archambeault, Board Member/Administrative Assistant

A successful business owner and manager, Rebecca brings an amazing amount of talent and knowledge to our office. Having coached a winning college sports team, "Becky" knows how to organize and conduct the busy operations of our organization, and always brings a smile to our team. Becky has an immediate family member who is a combat wounded Army Veteran, and he is just one of the many reasons we keep motivated to bring our cause to as many Veterans as we can.


---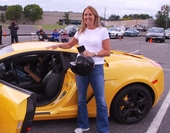 Maria Calvelli, Board Member/Veteran Liaison/Track Day Administrator

Maria has two passions, family and cars. She is a successful business owner with 30+ years in finance. An avid car enthusiast, Maria's passion has always been in the automotive world. The proud parent of two sons, her oldest is a decorated Marine. She knows first hand the effects of PTSD, which is what drives her to educate others and support our Veterans and their families. When not designing and building homes, she is tearing up the track in her BMW.


---
Sean Ryll, Technical Advisor, Track Day Assistant

Sean's love for the military and those that have served our country began when he joined the Drug Demand Reduction Program of the Marine Corps, also known as the Young Marines. Sean has been surrounded by family and friends in the auto mechanic and racing industries his whole life. He is an avid car and racing enthusiast, attending several events year round. Sean works as a parts consultant for Nissan on Cape Cod, and is a former auto mechanic.


---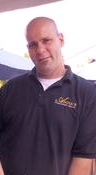 Jim Stavropoulos, Board Member/Event Coordinator

Jim is the owner of a very successful restaurant in southeastern Massachusetts. He and his staff have contributed to Veterans organizations, and continue to hold fundraisers in their honor every year. A highly respected businessman and community member, Jim also has an appreciation for cars and motorsport. His dedication, determination, and passion for helping our nation's Veterans makes him a valuable member of our team.

---